Nurturing Gen Next for a bright future
Building a strong platform of values
Providing value based education to our young ones
Making learning fun and engaging
Nurturing creativity and talent
Cuddle Bugs
(1.5 - 2.4 Years)
The Cuddle bugs program is your child's first step into an independent experience away from home
Caterpillars
(2.5 - 3.4 Years)
The Caterpillars program engages children in finding out new attributes about themselves and the environment.
Butterflies
(3.5- 4.4 Years)
Butterflies offer a platform for all the children to explore and find out new avenues every day.
Busy Bees
(4.5 & Above)
Program is specially designed to meet the benchmarks set by the Department of Education.
A Few Words About

Our Centre
KLE Society's noble mission of education has established itself into a chain of educational institutions across Karnataka and Maharashtra. Under its wing addition has been made under the name KLE The Banyan, located at Hubballi. It was established in the year 2009. The Banyan is a well-established school exclusively equipped with the state of the art facilities. It has well-furnished equipment suitable for children. We have a well-maintained splash pool, technically equipped classrooms, healthy and nutritious food and ample play area facilities.
Letters from

Board Members
Message from the Chairman
"Agriculture and Education are the two key areas, which will define the future of our country. It is imperative that modern farming methods be employed to ensure the food security of not only the farming community but the nation itself. Education is the foundation upon which we build tomorrow and our focus must be to build diversity and excellence into the educational system such that every challenge ahead is met with confidence. We believe that education empowers the individual and benefits the entire community. We have a vision of high quality lifelong learning, accessible to all."
Message from the Co-ordinator
"Children are the most creative beings on earth. If only we could provide channels for that creativity to blossom. Isaac Newton once said: " If I have seen further than others, it is because I have stood on the shoulders of giants." Your parents and your teachers along with the millions of people who have lived and learned before you have provided the shoulders. You have the opportunity and the responsibility to see further, to learn more, to make a better world."
At KLE The Banyan, we create responsible & successful Global citizens nurtured in safe, innovative and academically rigorous environment."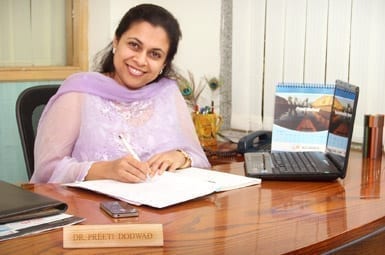 Message from the Centre Head
The goal of early childhood education is to let the child explore his or her abilities and interests. At The Banyan, we nurture growing minds, allowing them to discover their potential, with us as catalysts to facilitate their holistic development.
We handle a super intelligent, articulate and volatile generation, always eager to know more. The activities and learning at school focus on the need of the hour. Nurturing young individuals in a secure, positive and creative environment, we hope to provide them with a strong foundation to face tomorrow's real time challenges. We are glad that our parents choose to enroll their children in The Banyan, over many other options.
Want to get more information about our learning centre or would like to see it inside, feel free to schedule a tour.
Come visit us today!